Just a few things I did in 2020:
In February, I wrote a review on Carlo Invernizzi-Accetti's What is Christian Democracy? for our blog at UPS. The title "Christian democracy without Christianity?" sounds a little bombastic, I know, but that's how blogs work. And it wasn't my idea, but the editor's.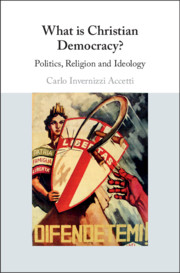 From February to May I had a course at the Széchenyi István College for Advanced Studies, based on my Political Theologies (2018), something I'd like to continue as an English-language book on Secular Religions in 2021.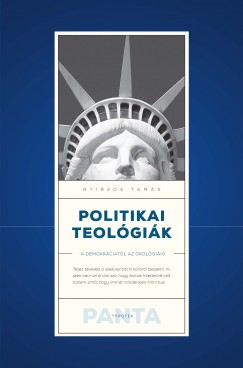 Still in February, I completed a manuscript for the journal Christianity-World-Politics on "Secular religions and the religious/secular divide" (forthcoming in 2021).
In March (just a few days before COVID-related restrictions) I presented a paper on French Catholic politicians at a workshop called "Oratory and representation: parliamentary discourses and practices in the 19th century" in Helsinki. A written version is to be published by the European Review of History in 2021.
In April, I wrote another review for UPS about Rémi Brague's Curing Mad Truths: Medieval Wisdom for the Modern Age. To my surprise, the author personally congratulated me. (It seems that automatic translations are becoming better. Or worse?)
In May, I reviewed Gábor Borbély's book on the philosophy of religion for the journal BUKSZ. At least I had an opportunity to express all my doubts about the concept of religion, a topic that I begin to be obsessed by now.
In June, I wrote a paper for Acta Humana on "The Religion of Human Rights", published in Hungarian this fall, and also forthcoming in English in 2021.
In August, I published an article titled "Secular religion in America" in the popular historical journal Rubicon. Popularity can be dangerous, too, but I somehow avoided harsh criticism. (Despite the sensible topic.)
Still in August – thanks to the temporary relief between the first and second wave of the pandemic – we had a "professional picnic" with students of Corvinus University. My lectures dealt with the topic of surveillance; again, not without reference to the theological analogies of panopticism.
And a little surprise, also in August: Routledge published my 2018 book The Tyranny of the Majority in a paperback edition. Is it a sign of success? I found 112 copies in libraries around the world. Which doesn't seem like a lot, but just to think that your book is available at Harvard, Yale, Princeton, Rutgers, Brandeis, Duke, Fordham, or the Library of Congress is enough to give you chills. Maybe that's why Routledge approached me whether I had a new book to propose. I certainly do, but this is a task for 2021 (see above).
In September, I started a new course with Széchenyi College. This time on "The End of History" thesis and its critics. From Joachim of Fiore to Francis Fukuyama and beyond.
Then again, in October, I had to return to the French conservatives, presenting a paper at a conference on religion in the 18th century (also to be published in 2021).
I kept on writing reviews, too. This time on Tara Isabella Burton's Strange Rites: New Religions for a Godless World, a book I've mentioned several times here.
And November was even more eventful. One of my friends asked me to contribute to a special issue of the Journal of Political and Military Sociology. The topic is "patriotism", which gives me an opportunity to examine whether secular religions' literature distingusihes between patriotism and nationalism. The date of publication is scheduled to be 2022.
And, as you all know by now, we had a great workshop on "Christianity, Politics, and Secular Religions" on November 20, 2020. I still don't know how I managed to convince such famous authors to participate. Sometimes you're just lucky. Or maybe the topic of political or secular religions still has its appeal. What's more, most of them agreed to provide a written paper for our new English language journal Pro Publico Bono in 2021.
In Hungary, we also have a habit of popularizing science for a wider audience. Events like the "Celebration of Hungarian Science" or "Researchers' Night" are fairly popular among the general public. In November, I gave two such online lectures. One on "Pandemics then and now: historical lessons and contemporary political issues". Again, not without its politico-theological connections, from Carl Schmitt to Walter Benjamin and Giorgio Agamben. And another one on "Politics as a surrogate religion".
The last thing I remember from 2020 is a December conference of doctoral students at the Corvinus University, a panel called "Religion and politics." The best presentation was about Reinhold Niebuhr's criticism of secular religions. So the topic doesn't seem to fade away, at least not in 2021.
A Happy New Year!